Using Print Issues for Jira
Once you have installed Print Issues for Jira, you can print issues from any Jira project easily by following these steps:
1. In the project sidebar, select Print Issues.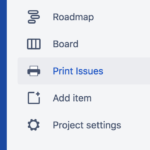 2. Select the issues you would like to print using the shortcuts or by clicking on individual issues.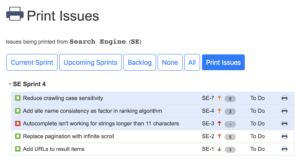 3. Click the Print Issues button.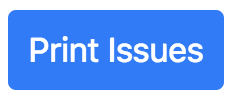 ---
Note: You can also find Print Issues in Reports for projects with Reports enabled.